Athens-based Fais Group is set to expand its hospitality offering with Radisson Blu Zaffron Resort, a 103-key lifestyle resort opening in Santorini in April 2022. Taking its name from the saffron flowers that still flourish in parts of the island, the property will blend a boho-chic ambience with timeless Cycladic architecture.
Responsible for Zaffron's concept design and master plan are Greek architects Arcset, who wanted to respect the island's rugged landscape and at the same time create a warm, softly textured haven. After two years of planning, the hotel's design elements were selected with a mission to match Santorini's raw beauty.
The lobby's elegant domes and arches, a gentle nod to the prevalent architectural theme, have been combined with natural materials such as wood and stone – in the form of embossed walls – that provide an earthy ambience. The use of domes is also apparent in the resort's guestrooms, suites and villas, which range from a superior room with a king bed to the presidential suite complete with its very own private plunge pool.
Overseen by Nikos Theodorakopoulos of Designteam, the interior design scheme establishes a serene environment with the use of tactile materials, rich textures and a neutral color palette, featuring furniture and homeware brands such as Ethimo and Pols Potten. Sustainable wood surfaces are complemented by linen and cotton fabrics, while the walls are adorned with black-and-white photography. Keyless entrance and various amenities including Nespresso coffee machines and Korres toiletries add to the luxurious feel.
The element of water is ever-present too, with Jacuzzis and heated private pools being part of almost every room, as well as with two imposing, central heated pools, spanning 220m² and 138m² respectively. Acting as the beating heart of the resort, the master pool encompasses black-and-white meander pattern bedazzles and is complemented by a pool bar hosting performances by international guest DJs and other events.
On the menu, the resort's Zeffirino restaurant carries all the gravitas of its historical counterpart in Genova: an establishment that's been family-run for five generations (since 1939), with stars such as Sofia Lauren, Frank Sinatra, Luciano Pavarotti, Mohamed Ali and Pope John Paul II among its many fans. Set against the backdrop of Santorini's views, the venue provides an Italian fine dining experience with the use of local produce and popular recipes created by the family of Zeffirino Belloni. From homemade fresh pasta to catch-of-the-day fish courses and the family's secret Pesto Genovese recipe that's made waves around the world, Zeffirino's menu is complemented by a curated wine list that includes both local and Italian labels.
For a more laid-back culinary experience, Trattoria Belloni offers a choice of classic Italian dishes and comfort food, while the Blu Pool Bar serves up sushi and signature cocktails. Being a few steps away from the sea, Zaffron also features a beach setup, with sunset parties as part of its entertainment programme.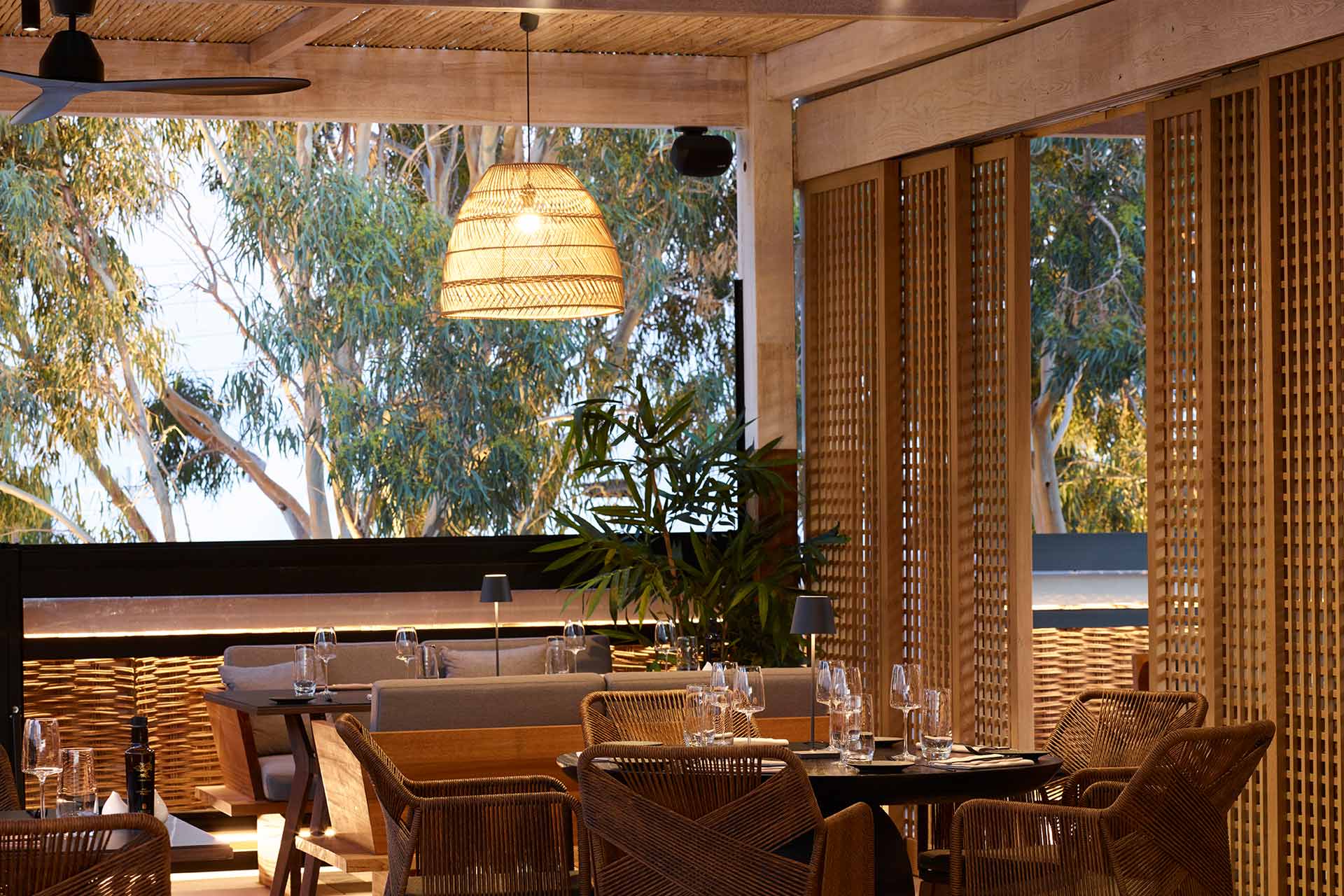 International partnerships include a series of DJ events and creative dinner parties in collaboration with modeling agency Elite Model Management London. Art is also an important part of Zaffron, where a partnership with Magnum Photos will include workshops with their award-winning photographers.
Rounding out the offer is the resort's spacious spa, where guests can benefit from a range of wellness treatments that tap into the healing properties of Greek nature. The spa uses exclusively Korres skincare and beauty products made from natural ingredients inspired by homoeopathic remedies and rooted in tradition.
"With Zaffron, our goal is to showcase our 'sui generis' approach to hospitality in a way that's respectful to the island's heritage," says Manolis Papadakis, Radisson Blu Zaffron Resort's Director of Hospitality Division and General Manager. "At the same time, we want to introduce a new concept where our guest's stays are enriched and elevated via international brand collaborations and a rich variety of exclusive events."
The post Santorini to welcome Radisson Blu Zaffron appeared first on Sleeper.